Our Publishers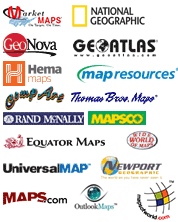 Other Great Sites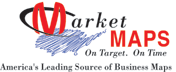 Home > Wall Maps by Map Resources
We help you find the
Wall Maps you need!

We Offer Maps From 3x4 feet...
...up to 9x12 feet and Larger!

Finishing
Options

The Map Resources Wall Maps selected by mapsales.com represent the finest Wall Maps offered by Map Resources. They are beautiful displays for your office, conference room and class room. Map Resources Wall Maps are perfect in your home as well. Each Map Resources Wall Map is full of information and looks great in almost any room!
---




Albuquerque Downtown, NM
Albuquerque Metro Area, NM
Alexandria, VA
Amarillo Central, TX
Arlington Central, TX
Arlington Central, VA
Arlington Metro, VA
Atlanta Downtown, GA
Atlanta Metro Area, GA
Austin Central, TX
Austin Downtown, TX
Austin Metro Area, TX
Billings Downtown, MT
Billings Metro Area, MT
Birmingham Downtown, AL
Birmingham Metro, AL
Bismarck Downtown, ND
Boston Downtown, MA
Boston Metro Area, MA
Buffalo Metro Area, NY
Casper Downtown, WY
Casper Metro Area, WY
Charleston Downtown, SC
Charleston Metro, SC
Cheyenne Downtown, WY
Cheyenne Metro Area, WY
Cincinnati Downtown, OH
Cincinnati Metro Area, OH
Cleveland Downtown, OH
Cleveland Metro Area, OH
Columbia Downtown, SC
Columbia Metro Area, SC
Columbus Downtown, OH
Columbus Metro Area, OH
Corpus Christi Downtown, TX
Corpus Christi Metro, TX
Dallas Downtown, TX
Dallas Metro Area, TX
Dallas / Fort Worth Metro Area, TX
Fort Worth, TX

Fort Worth Metro, TX
Ft Lauderdale Downtown, FL
Ft Lauderdale Metro Area, FL
Helena, MT
Hilton Head, SC
Hollywood, CA
Houston Downtown, TX
Houston Metro Area, TX
Huntsville Metro, AL
Irving Central, TX
Jacksonville Downtown, FL
Jacksonville Metro Area, FL
Key West, FL
Little Rock Downtown, AR
Little Rock Metro Area, AR
Los Angeles Downtown, CA
Los Angeles Metro Area, CA
Los Angeles Metro Area North, CA
Los Angeles Metro Area South, CA
Lubbock Central, TX
Lubbock Metro Area, TX
Miami Downtown, FL
Mobile Downtown, AL
Mobile Metro Area, AL
Montgomery Downtown, AL
Montgomery Metro Area, AL
Napa, CA
Napa County, CA
Nashville, TN
Newport News-Norfolk-Virginia Beach, VA
Newport News, VA
New York City, NY
- Bronx
- Brooklyn
- Central Park
- Long Island
- Queens
- Staten Island

New York City Metro, NY
New York City Metro Area, NY
Norfolk Central, VA
Oklahoma City Central, OK
Oklahoma City Metro Area, OK
Omaha Downtown, NE
Omaha Metro Area, NE
Orlando Metro Area, FL
Pensacola Metro Area, FL
Philadelphia Downtown, PA
Philadelphia Metro Area, PA
Phoenix Downtown, AZ
Phoenix Metro Area, AZ
Pierre, SD
Portland Metro Area, OR Providence Metro Area, RI
Richmond Central, VA
Richmond Metro Area, VA
Sacramento Downtown, CA
San Antonio Central, TX
San Antonio Metro Area, TX
San Diego Downtown, CA
San Diego Metro Area, CA
San Francisco Downtown, CA
San Francisco Metro Area, CA
San Jose Downtown, CA
San Jose Metro Area, CA
Santa Fe Downtown, NM
Santa Fe Metro, NM
Sioux Falls, SD
St. Louis Downtown, MO
St. Louis Metro Area, MO
Tampa Downtown, FL
Tampa Metro, FL
Tempe, AZ
Tucson Central, AZ
Tucson Metro Area, AZ
Virginia Beach, VA
Waco Central, TX
Waco Metro Area, TX
Washington Downtown, DC
Washington Metro Area, DC